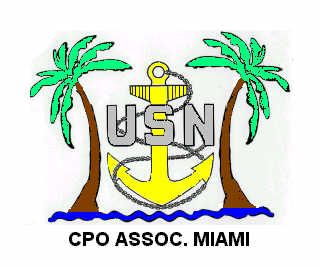 Thursday, May 12, 2022
Officers:
President: BMCM Chuck Robertson, Retired
Vice President: Billini Benoit
Secretary: LSCS Gary Rosenberg, Retired
Treasurer: OSCS Ronald B. Roy, Retired
Honorable members and guests present:
LSCS (SW) Gary Rosenberg
HMCS Billini Benoit
BTCM Paul LaCoursiere
CBCM Ron Zasloff
OSCS Ron Roy
- Meeting was canceled due to lack of attendance. Please see notes still applicable.
Treasurer's Report: Not reported
Committees:
· Awards – Chief Short, NTR
· Scholarship – Chief Tedlow, Apply by June 30th, 2022.
· Philanthropy – Chief Powell, sent out birthday cards to Master Chief Marc Fagenbaum, Master Chief Chuck Robertson,
Chief Mike Short and CT2 Gayle Malone.
The Association is in receipt of a thank you note from Master chief Tonya Tyson who retired from the Navy at end of April. We sent her a Retirement card.
· Ship Liaison – Senior Chief Starr, NTR
· Fleet Week – was a success and everyone had a great time. Bills
· Season – CMDCM Briody, Billi is the season lead, The list for board eligible will be out on April 27th. NRC will merge with SOUTHCOM for specific events during season. Final night should be Oct 20 with Oct 21 pinning.
· CRYC – Master Chief LaCoursiere, NTR
· MWR – Chief Tedlow, Key West is replaced with a dinner cruise on the Jungle Queen for the 6pm dinner and show cruise on May 21. This is the link to buy the tickets. https://www.junglequeen.com/book-now/
· VA Liaison – Master Chief Robertson, NTR
· Fund Raising – Chief George, Not invited back to BB&T yet, looking into F1 race, the race will run for 10 years. Hard rock NFL possibility, main issue is getting bodies to participate. Opportunity at post 92 one Sunday a month from 1 – 5 to deal bar poker. Raising about $100. Each time.
Old Business: No old business
New Business:
· NRC is Having Family Day on Sunday July 10th at 10am CAPO is invited.
Good of the Order:
· NTR
//SIGNED//
LSCS (ret) Gary Rosenberg
MIAMI CPOA Secretary